Subaru Loves Pets
Make A Dogs Day, Oct. 22nd
Pet Adoption Event
October 22nd, 11-2pm at Walser Subaru
Walser Subaru Burnsville is covering the adoption fees of the first 10 pets adopted
Subaru is donating $100 for every pet adopted in October
Walser Subaru Burnsville is partnering with Warrior Dog Rescue, to offer a Pet Adoption event being held at our location on October 22nd, from 11-2pm. Walser Subaru Burnsville will be covering the adoption fees of the first 10 pets adopted! Subaru is donating $100 for every pet adopted in October.
Find out more about the adoption process here.
Red Carpet Experience
October 22nd, 10-4pm at Walser Subaru
Bring your dog in for a walk down our Red Carpet, puperazi photos, toy extravaganza, and goodie bags!
Raffle For A Cause! $1/ticket. Prizes: Dog Themed Toy Baskets. All proceeds go to Warrior Dog Rescue.
Come hungry, the Minnesota Vikings Food Truck will be serving food from 11-2pm.

About Warrior Dog Rescue
The mission of Warrior Dog Rescue is to save the dogs that are homeless, left abandoned in shelters, are surrendered by their owners, those that are being abused and neglected, and those that are left wandering.
They are committed to providing them the medical care they need, helping them to overcome their past by providing them loving, educated foster homes, finding them their perfect forever home by means of a thorough adoption process, and guiding them on their journey into their new life.
They all deserve a "good dog life… every single one of them."
Want to support Warrior Dog Rescue and their mission? You can Adopt, Volunteer, Foster & Donate!
Missed The Adoption Event? You Can Still Adopt!
Even if you missed the Pet Adoption Event on Oct. 22nd you can still adopt a pet from Warrior Dog Rescue. You can search their pets available for adoption here. Warrior Dog Rescue is still accepting adoption applications, fill out an online adoption application to adopt a pet. Subaru & its retailers are still donating $100 for every pet adopted in the month of October for Subaru Loves Pets month!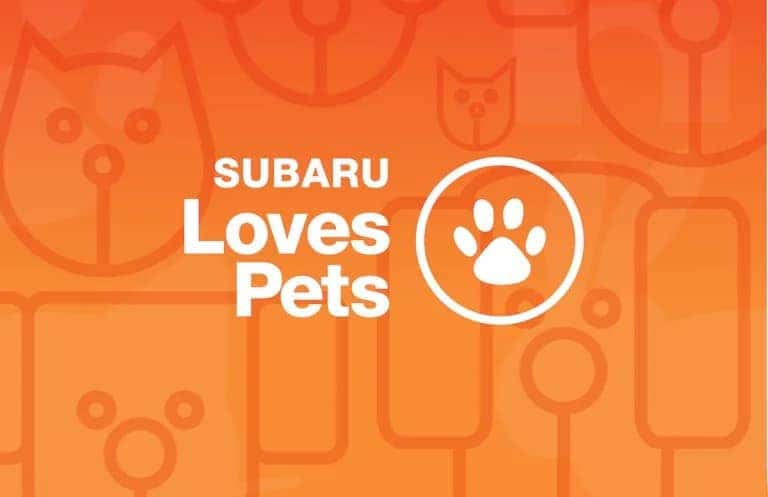 Returning The Love Pets Give Us
According to the ASPCA®, each year approximately 6.3 million companion animals enter shelters. At Subaru, we strive to be "more than a car company" and we are committed to helping all animals - including those in shelters - stay safe and healthy.
A core principle of our Subaru Loves Pets initiative is an ongoing commitment to help all pets find their perfect, loving home. We stand by this commitment through a scale of actions; from supporting local pet-adoption efforts to being the ASPCA®'s largest corporate donor. Subaru is proud to have donated over $30 million to support the adoption, rescue, transport, and health of more than 250,000 animals.
This October, we'll amplify our love of pets by ramping up helpful initiatives during our annual Subaru Loves Pets month. We'll continue our long-standing commitment to help shelter dogs - especially those with special needs like the older, deaf, blind, and "different" dogs that we lovingly call the "Underdogs" - get adopted. Subaru and its retailers will help support over 600 local shelters across the country by donating $100 for every pet adopted during October (up to $3,100 for each participating retailer).