Preorder a New Subaru Car or SUV in Burnsville, MN
Love Is Worth Waiting For
By Pre-Ordering your next Subaru with Walser Subaru Burnsville you'll be sure to get that Subaru you've been dreaming of. Not only will you get your hand picked Subaru, you'll also get a custom experience from our trained team of Subaru Experts. Place your Pre-Order, get an arrival date and receive play-by-play updates from us as your vehicle gets closer to your driveway, something you won't get when you Pre-Order with other brands. We promise it will be worth the wait. ❤️
Pre-Ordering Details
FREE 3 years Subaru StarLink included on all pre-orders!
A $500 deposit is required to place your Subaru Pre-Order
Typical delivery time is 8-10 weeks
The Walser Subaru Burnsville team is dedicated to giving you updates on your Pre-Order as we receive them through Subaru
Personalize Your Subaru!
Make sure your next Subaru checks all the boxes with Walser Pre-Order. The bonus of Pre-Ordering your next Subaru is getting to personalize it exactly to your liking. That means you can get the perfect combination of color, trim level, packages, options and accessories right out of the gate. 2022 Outback Wilderness Edition in Geyser Blue with a Power Sunroof Package, Cargo Carrier and All-Weather Floormats.. yes please! End your search today and personalize your next Subaru by Pre-Ordering with us.
Personalize Your Subaru by shopping our Online Accessory Catalog!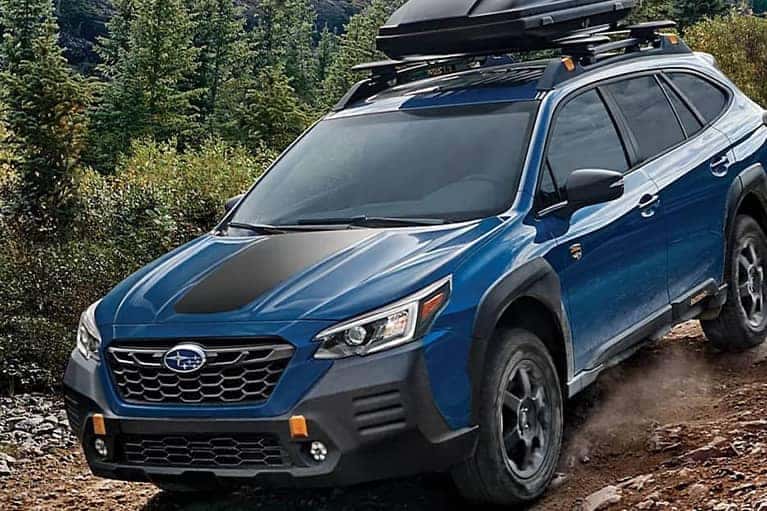 Reserve Your Subaru Below
Why Pre-Order?
It's no secret there's a new vehicle inventory shortage leaving a very limited number of cars available on dealer lots. That means if you're shopping the lot you may have to settle on a different model, trim, color, options and packages than you initially wanted. By Pre-Ordering your next Subaru, you're securing exactly what you want in your next car and not over paying for extra features you don't need (or missing out on features you want).
Subaru has 3 of the top 5 fastest selling new cars in 2022: Crosstrek, Forester and Impreza. Subaru has always been a desirable brand and new inventory moves fast. If you prefer one of Subarus most sought-after models, depending on production and availability your only choice might be to Pre-Order.
Pre-Order Testimonials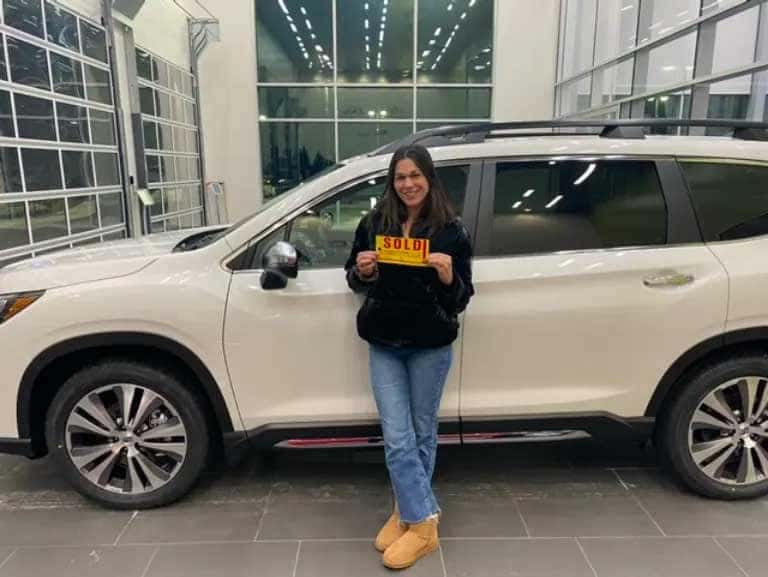 "Charlie Leang was amazing from start to finish in helping me get my 2022 Subaru Ascent. He kept in touch with me as a client throughout the entire process. He made sure that I knew exactly where my vehicle was at in the ordering process by way of messaging, calling and even videos. The personal touches went a really long way. He was very thorough in helping me decide on the right vehicle for me and my needs." - Molly Doyle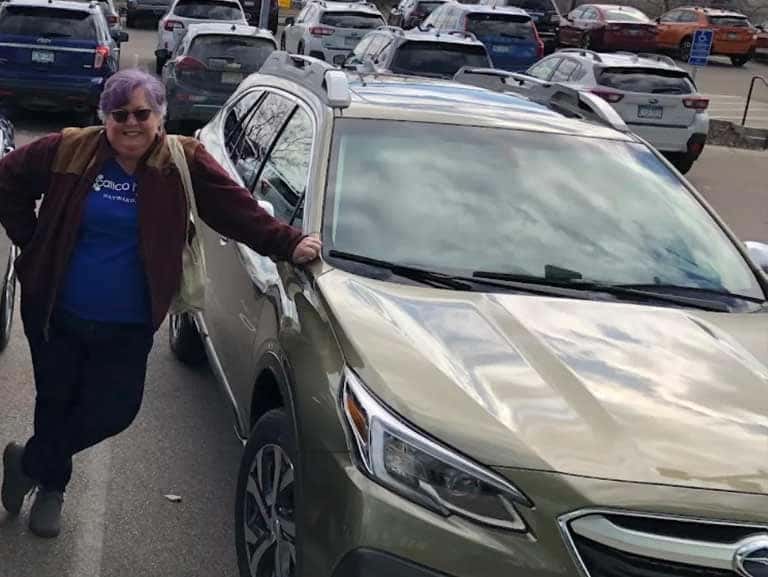 I worked with Sean Zaborowski on a 2022 Subaru Outback Touring XT that was delivered yesterday. Great communication with honest & fair pricing. I'm a very happy new customer at Walser Subaru! - Sue Olson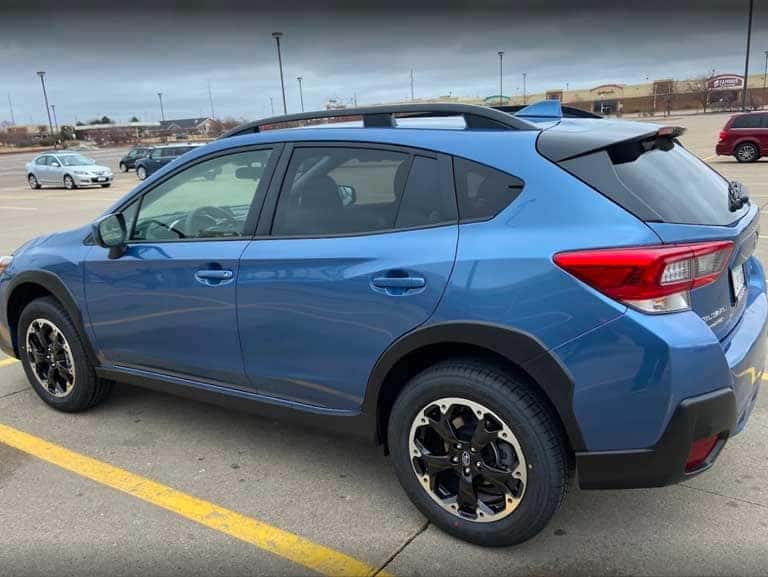 Loved my experience at Walser Subaru and with Willie Fust! He made buying a car super easy. He kept in touch with me thru every step - from ordering, when the car was built and shipped, when it arrived, and had all the paperwork ready when I arrived. I literally spent 20 mins at the dealer "signing and driving". He listened to what I wanted and delivered exactly that. - Chris Widness
---
"Very clear and straightforward, always kept me updated on the status of my new vehicle, down payment and financing were a breeze and James even delivered the car to our home in Farmington. I highly recommend James and Walser Subaru of Burnsville and will definitely take my business there again." - Adam Bredahl
---
"We worked with Jordon Swensen to order a Legacy from Walser Subaru. We were told to expect the car somewhere in between 8 and 10 weeks - and it arrived in 9. Throughout the process Jordon kept in contact and was very responsive in addressing all of our questions. Overall we had a great experience." - Kurt Kortenhof
---
After another Subaru dealership was not very helpful at all. I went to Walser Subaru in Burnsville and spoke to Michael (Doc) Delcastillo and he was very helpful. He explained how Subaru had shut down production on the car I wanted but offered me options of similar cars or to get on a waiting list in case they started up again, after a few months just as I was giving up, he texts me to say they were opening up orders that day and I was able to order exactly what I wanted. He really went the extra mile for me! - Catherine Leeman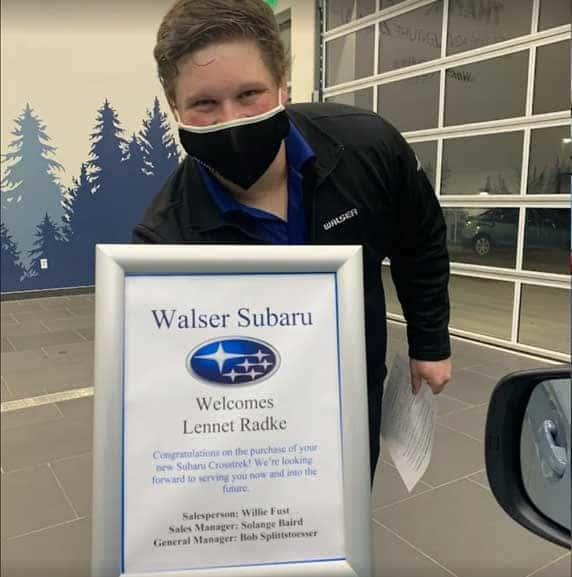 "We just picked up our new Crosstrek and love it! Everything about our experience was fantastic. Willy Fust guided us through the process and kept us up-to-date along the way. Every business should be so customer focused!! This is our 3rd Walser vehicle. We trust them completely!" - Lennet Radke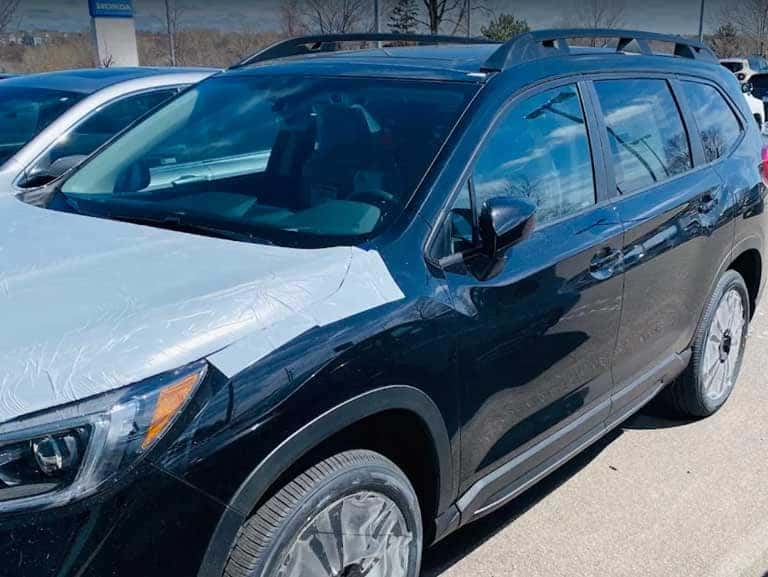 We're very impressed with the whole transaction. The car just came in the morning and we brought it home at the same day. Willie was very professional throughout the whole process. It was quick and smooth. Thank you Willie! - Marie Cal
---
"I bought my first new car this weekend with the help of Charlie Leang at Walser Subaru! He was great at explaining and answered any questions that I had about the process. I had to wait a couple months for my car to come in, and he continued to give me updates on when it was suppose to arrive... which was great!" - Taylor Krouse
---
"Sean and Walser made the buying process very simple and efficient. Sean communicated with me all thru the sales process - found a car that I wanted, kept me apprised of the delivery date and delivered a really great sales experience. Honestly nothing that I could think of that Walser or Sean could have done to make it better." - Kevin Ferriby
---
We were extremely impressed by our experience here. Our sales person, Willie Fust, listened to us and only gave us information we requested. No hard selling at all. It was low pressure and we felt very comfortable ordering a new car here. - Patrick Nierzwicki
---
From the time we ordered my new Forester, til delivery, Willie kept me updated on the progress of its production to delivery. He made the process so simple, even bringing the car and paper work to me. He took time to set up my phone, auto start, garage opener, and explain a few features that I was not familiar with. Thank you Willie for going the extra mile to make this a good experience! - Daryl Almquist
---
The Walser family at the Burnsville dealership are all so friendly and helpful but Kirk is my favorite 😃 he kept us informed of when our new Ascent was coming in and made it a very special moment for us to pick up our new car. Thanks Kirk. - Jane Stene
Contact Us
Compared to other popular automotive brands, the difference a Subaru makes is unparalleled across the industry. Learn more about Subaru and discover your perfect new Subaru vehicle with help from the experts at Walser Subaru St. Paul! Give us a call at 952-435-9600, visit us at 14900 Buck Hill Road, Burnsville, MN or fill out the contact form below. We look forward to meeting you!